Hello my dearies,
It is almost fall. This shocks and horrifies me, as I have had one of the best summers of my life.
I have been having so much fun this summer.
I wear my vegan penny loafers almost every day, with jean shorts and a t-shirt, hipster teen style.
The ones I got I posted about on this blog, but they are sold out. So if you got them on my recommendation, awesome, and I'm sure you are having the time of your life wearing them. However for people who were not convinced by my post on how cool penny loafers are, I have found another vegan pair for you. This time they are being made in brown, navy blue, and pink, which is pretty cool, but be warned, they are not the most perfect replica of the classic preppy penny loafer, though they are pretty good.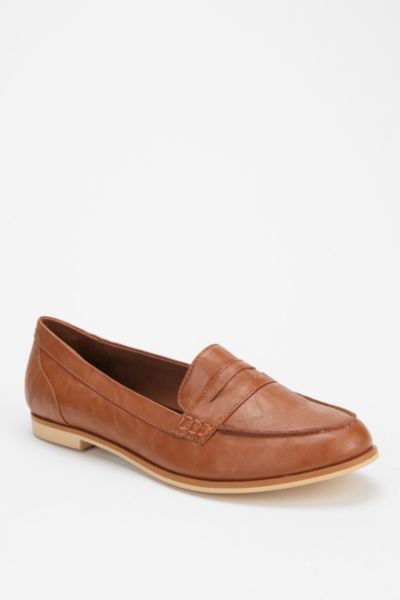 Sometimes if I wear a dress or dressier outfit, I wear these really cool black old fashioned looking vegan sandals I have.
And for going out on the weekends, I usually wear a crop top, a black pleated skirt, and my short vegan strappy buckled heels.
It seems as if my life is complete, and so is my vegan shoe collection.
BUT NO.
Fall is coming, and my sister has stolen my favorite pair of vegan heeled clogs (they lookED like swedish hasbeens) I got last year from American Eagle Outfitters.
My Chelsea boots from Maraisusa disintegrated I wore them so much.
My Doc Marten oxfords give me blisters.
I need new shoes.
Here is my shoe wishlist.
1. Black Ankle Boots.
2. A cool pair of vegan sneakers that are hip hop-ping. See my previous post.
3. Real thigh high vegan boots that come really far up, but are flat (no heels), so as not to blow everyone's mind with my hotness. ; ) I joke. I saw some girl wearing this with a short dress and it looked amazing.
4. Vegan Doc Marten high tops.
5. Off White converse high tops.
6. Chunky heeled fake suede mary janes. Always on the look out for these.
7. White fake suede BUCKS (as they call em).
Well that's basically it. I now that sounds like a lot, but this is all in the mind.
8. I also want to find a small vegan purse for going out dancing, with a long strap.
9. And a big flouncy black vegan leather backpack with lots of pockets.
Well I've found one really cool pair of shoes from my list so far.
I love these. $34 from Old Navy and totally vegan. Womens Faux-Leather Ankle Boots.
These are very hip and I could definitely see some cool people on tumblr wearing these.
Ankle boots go with everything.
Also if you are in the market for some really cool sky high heels for wowing everybody at a party, check out nastygal.com and filter the shoe section by price. Remember my rule of thumb: the cheaper the shoe, the more likely it is to be vegan. And of course, always check the product details to see what materials it is made of.
I myself am dating someone only a few inches taller than myself and don't want to tower over him by adding up to 8 inches to my height. Most of their shoes, with platforms are like 7 or 8 inches.Crazy! But there are some very avante garde looking vegan shoes over there which are sure to wow.
Anyway,
I hope you all have a great day!
And feel free to comment with any cool vegan shoe finds you have seen about the web, or any shoes on your fantasy vegan shoe wishlist.
G'DAY!!!